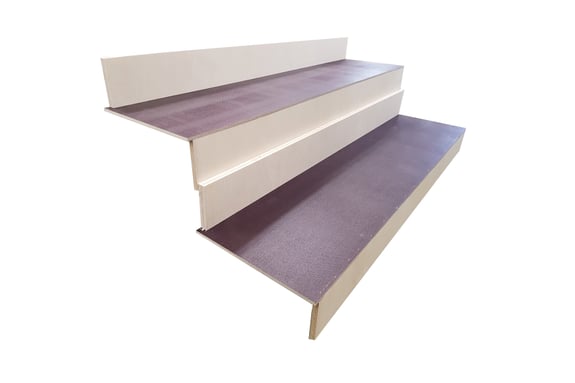 EASY PROTECT
One of the oldest and best-known Kiilax-products is our plywood stair protector for prefabricated stairs. If you want avoid afterward repairs and occupational safety is important for you, choose Easy Protect.
WHY USE EASY PROTECT?
CAREFREE STAIR PROTECTION
1
EASY TO INSTALL
All pieces, manual and screws in same package.
2
DURABLE AND OCCUPATIONAL SAFELY
Made from plywood. Anti slip system makes sure that moving on stairs is safe and effortless
3
REUSABLE
Made from recycled material.
4
MADE IN FINLAND
Easy protect is manufactured in Finland and have key flag symbol.
EASY WAY TO SAVE MONEY
WITH CORRECT INSTALLATION AND PROTECTION
DIVERSED
OCCUPATION SAFELY IMPROVER
In construction site, protecting stairs can be extremely challenging. Ordering pre-manufactured stair protection you will save time and money. If you are tired for work place injuries and time consuming repairs, choose easy protect.
ANY QUESTIONS ?
CONTACT SALES

Jetro Anjala

jetro.anjala@kiilax.fi
Toni Ihalainen
+358 469 226 225
+46 701470370
toni.ihalainen@kiilax.fi

COMPREHENSIVE PROTECTION
Our stair protectors come standard with slip protection that allows water, dust and air to move circulate out between the step and the protector.
CUSTOMER STORY
HARTELA TRUST KIILAX EASY PROTECT
Our stair protections are familiar sight in Hartela's construction site. Installation time and durability matters.
ASK FOR MORE ABOUT OUR PRODUCTS AND SERVICES
Kiilax-products are made in Eastern Finland. They are patented, high quality and extremely easy components for construction companies, harware store chains and private builders as well. We have carbon neutral production.